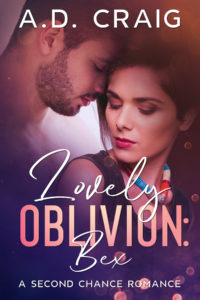 Lovely Oblivion: Bex – Coming June 2021! Preorder links up soon!
Rockstar Bex and ex-boyfriend Aiden went their separate ways after high school. They each moved on…right?
Time for their ten-year high school reunion!
Will Bex and Aiden rekindle their passion? Or will secrets tear them apart?
Find out in Book 2 of the Lovely Oblivion series!