Jade (Lovely Oblivion #1)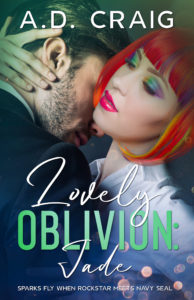 Jade loves drumming. The only hiccup is her stalker, who grows more aggressive each day!
When her record label hires Vittroli Security Specialists to protect Jade and her band, another problem arises – Jade meets Ryker, the sexy bodyguard she's attracted to but who refuses her for his job.
Will Ryker break the "no clients" rule for Jade?
Can he protect her and his heart simultaneously?
_
Careful: Rockstar content ahead! This book contains explicit sex, profanity, adult situations, and violence.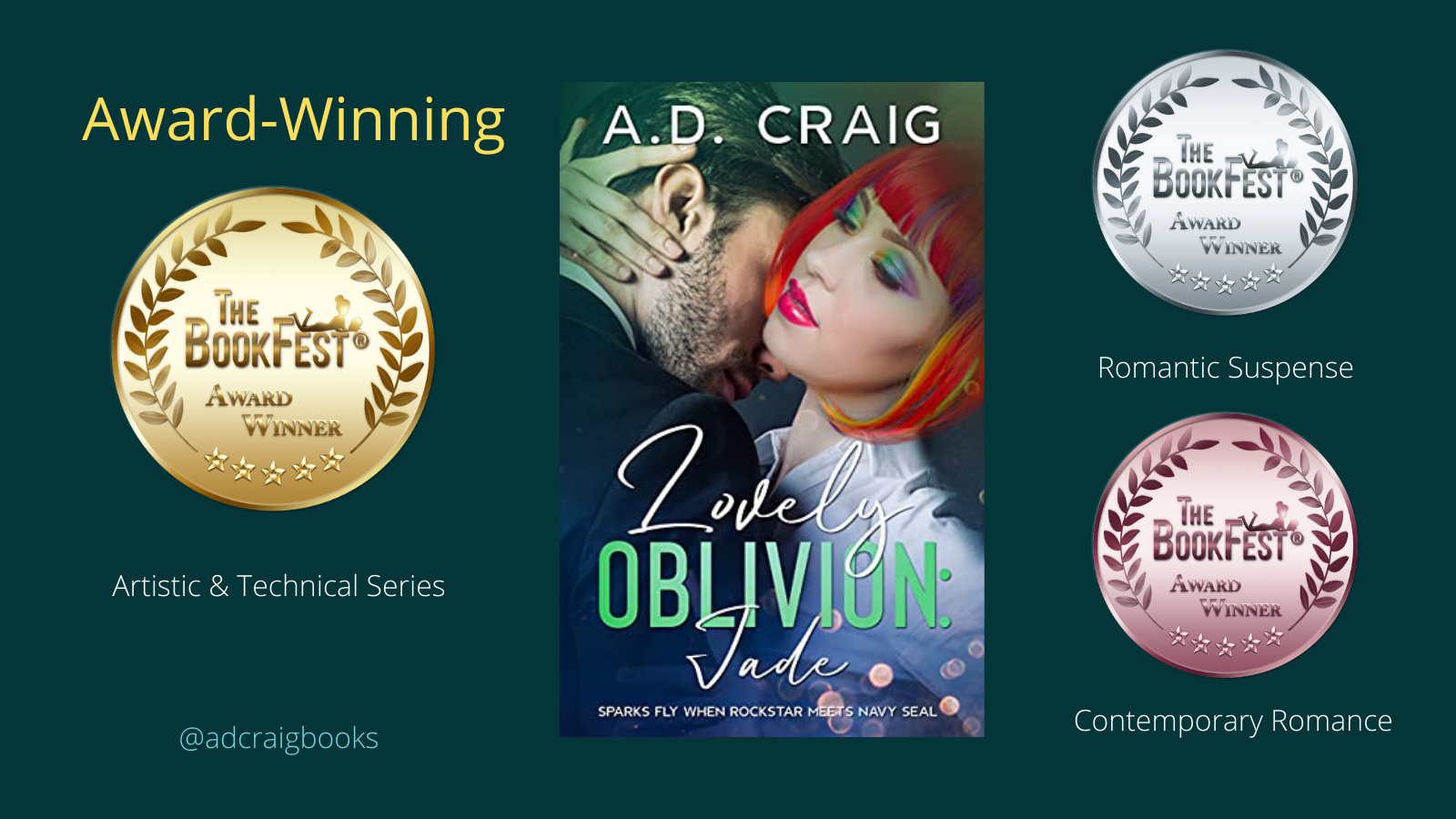 Reviews:
⭐⭐⭐⭐⭐ "Jade and Ryker were strong and engaging characters with terrific chemistry. I loved that their wasn't any angst in the build up of their relationship and their flirting was fun and sexy. The plot was gripping and filled with plenty of suspense, action and danger. I loved this." – Goodreads Review
⭐⭐⭐⭐⭐ "This had all you needed for a rock star romp. Rockstar? Check. Hot security? Check. Stalker? Check. Steamy, sex? CHECK! Jade and Ry are hot! WHAT AN INTENSE RIDE. No words. Need a minute." – Amazon Review
⭐⭐⭐⭐ "Ryker is swoon worthy. Not your typical alpha military man but very real. Jade is a lady after my own heart. She is taking life my the balls and doesn't apologize. She is ready to kickass and doesn't take crap lying down. The scenes are sweet and beautiful between these two while you still have suspense and intrigue thoughout the story. It's a well written fast paced story with character development." – Goodreads Review